A Guide to Buying New Hearing Aids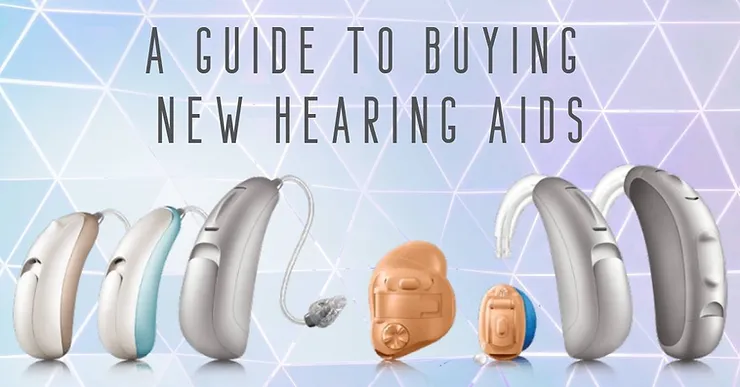 In an age of self-care, getting your hearing checked by an audiologist at the first signs of hearing loss can put you on the path to better hearing and overall health. Hearing loss, when left untreated, can set a domino effect of health problems into motion. It is believed to be linked to mental fatigue, relationship strain, depression, and even dementia.
Once you have made the commitment to better your hearing and improve your quality of life, you and your audiologist will discuss your hearing needs before they begin to fit you for a new hearing aid. When buying new hearing aids there are several helpful things to keep in mind to make your experience as smooth as possible. Below are several tips to keep in mind.
Ask A Friend
For both the hearing exam and the follow-up appointment for the hearing aid fitting, it can be a good idea to ask a friend or relative to join you, because you'll cover a lot of information, and two people will hear and remember more. During the fitting appointment, you will also receive a lot of printed information. It is a good idea to take your own notes for better memory retention and ask your friend to do the same. Later, you can compare notes and recall important points.
Finding A Good Provider
At Clear Hearing and Audiology, we pride ourselves in providing quality audiological services. Dr. Shivani Patel has practiced Audiology within the Ear, Nose and Throat speciality for many years. During that time she gained extensive experience with complex medical conditions various hearing solutions. She works not only with hearing aids, but also cochlear implants and bone anchored hearing aids, so you can trust that she will recommend the most appropriate hearing solution for you. Dr. Patel believes the best patient care experience is achieved through education, compassion and quality service.
Highlight Your Priorities
Before taking a hearing test, we will discuss your lifestyle and hearing needs. It is important to inform us about your work, hobbies, social habits, living situation, et cetera, so we can properly fit the hearing aids to your specifications. You will need the hearing aid fitted differently, for example, if you live with your extended family versus if you live alone, or if you work in construction versus if you work at a small book shop.
Get A Hearing Exam
Testing your hearing with us at Clear Hearing and Audiology will give you a clear diagnosis of the type of hearing loss you have and to what degree. You will be tested in a sound-treated room to detect various tones and pitches with each ear. Then, we will go over your results with you and determine which option is best for you, whether it be preventative measures such as custom hearing protection, or solutions such as hearing aids, cochlear implants, or other hearing assistive devices.
Proper Fitting
Ensure that the hearing aid fit—physically and technologically—is just right. At our office, we use best practices, including real-ear measurements to ensure that your devices are programmed to meet your specific hearing needs. But things may be different once you get out into the real world. As you use your new hearing aids more regularly in different environments, take note of how well they perform and also how they fit. Dr. Patel will want you to inform her of any discomfort sound quality issues so that your hearing aids can be adjusted properly at your next visit.
Clear Hearing and Audiology
If you're ready for the life-changing benefits of hearing aids, schedule a hearing test with us today. If a hearing loss is detected, we will work with you to find the best devices to meet your hearing and lifestyle needs. Contact us at Clear Hearing and Audiology today to learn more!
---