Preparing for a Hearing Aid Fitting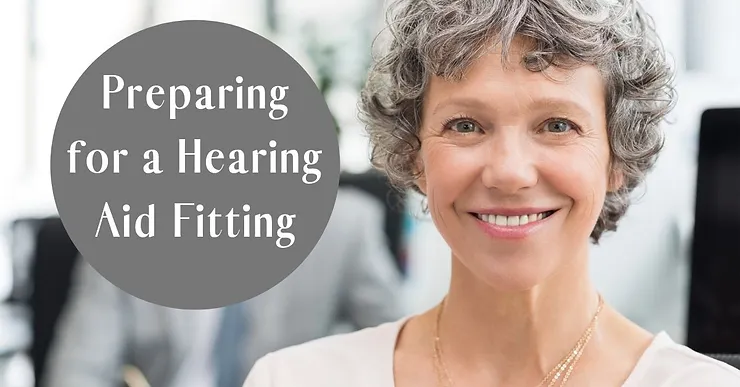 Taking care of your hearing health is often a process that you, your loved ones and your audiologist can take on together. Reaching out for support as you re-learn the functions of hearing, and the accompanying equipment, is a great way to set yourself up for success.
Once you have taken a hearing exam Dr. Patel will review your results with you, and depending on your loss, she may recommend hearing aids. During your hearing aid consultation, she will ask you questions about your lifestyle to help find the best hearing aid suited for your needs.
Do you live a relatively quiet life or in a home with a big family? Are you retired or do you have a busy work schedule filled with meetings? These details are important to help select a hearing aid that has the right features for your lifestyle.
What to Expect at Your Fitting
Once you and Dr. Patel have finalized what you will order, you'll schedule your first hearing aid fitting. Many people may not realize that a proper hearing aid fitting requires several appointments; the first is to set the hearing aids to the recommended levels, the next is to make adjustments based off your experience out in the real world. Your follow-up appointments are important for answering questions, reviewing cleaning/maintenance tips, and adjusting the hearing aids to better suit your comfort and needs.
Each hearing aid fitting at Clear Hearing and Audiology involves real-ear measurements to ensure an accurate fitting. This is an important test needed to program your hearing aids precisely to your hearing loss. Dr. Patel will also ensure that the hearing aids fit comfortably in your ears and you will also receive instructions on how to operate and care for your new hearing aid. The information may be a bit overwhelming, but we are always here to address any questions you have through email or phone.
Seeking Treatment for Hearing Loss
Admitting that you need help treating hearing loss is not easy. The stigma associated with hearing loss and hearing aids—ageism, self-perception, vanity, to name a few—can be a huge barrier to seeking treatment. Once you are able to meet or overcome those barriers, however, you will notice a world of help available to you.
Clear Hearing and Audiology
Scheduling a hearing exam with Dr. Patel for a thorough diagnosis is an important step. She will discuss your results with you and if hearing aids can help, she may suggest a hearing aid consultation to further discuss your needs. Being prepared before and knowing what to expect during the fitting appointment will serve you best in familiarizing yourself with a new hearing aid.
Your path to better hearing health is a continuous journey that you and your audiologist will navigate together. The groundwork may be laid during the fitting, but just as your lifestyle may change over time, the function and fit of you hearing aid can also change to serve your hearing health needs.
Contact us today to schedule a consultation.
---